Oficiální stránky kapely konečně veřejně odhalují tracklist a datum vydání nové remixové kompilace Depeche Mode. V tiskové zprávě uvádějí, že album s titulem Remixes 2: 81-11 vyjde 6.6. 2011, a bude dostupné buďto jako jeden disk, anebo jako rozšířená verze o třech discích...
Album pokrývá tvorbu kapely od prvného alba Speak & Spell až po poslední, Sounds Of The Universe. Obsahuje jak staré (dříve vydané) remixy, tak i celkem čtrnáct nových, pro které oslovili jména jako Stargate, Eric Prydz, Karlsson & Winnberg (z Miike Snow), Röyksopp...
A samozřejmě pro fanoušky DM nejpoutavější spolupráce - v rozšířené edici se do mixů pustili bývalí členové Alan Wilder (In Chains) a Vince Clarke (Behind The Wheel).
TRACKLIST :
1-Disc version:

1. Dream On - Bushwacka Tough Guy Mix Edit (2001)
2. Personal Jesus - The Stargate Mix (2011)
3. Suffer Well - M83 Remix (2006)
4. John The Revelator - UNKLE Reconstruction (2006)
5. In Chains - Tigerskin's No Sleep Remix Edit (2011)
6. Peace - SixToes Remix (2009)
7. Tora! Tora! Tora! - Karlsson And Winnberg (from Miike Snow) Remix (2011)
8. Never Let Me Down Again - Eric Prydz Remix (2011)
9. I Want It All - Roland M.Dill Remix (2011)
10. Wrong - Trentemøller Remix (2009)
11. Puppets - Röyksopp Remix (2011)
12. Everything Counts - Oliver Huntemann And Stephan Bodzin Dub (2006)
13. A Pain That I'm Used To - Jacques Lu Cont Remix (2005)

3-Disc version


Disc 1:

1. Dream On - Bushwacka Tough Guy Mix (2001)
2. Suffer Well - M83 Remix (2006)
3. John The Revelator - UNKLE Reconstruction (2006)
4. In Chains - Tigerskin's No Sleep Remix (2011)
5. Peace - SixToes Remix (2009)
6. Lilian - Chab Vocal Remix Edit (2006)
7. Never Let Me Down Again - Digitalism Remix (2006)
8. Corrupt - Efdemin Remix (2009)
9. Everything Counts - Oliver Huntemann And Stephan Bodzin Dub (2006)
10. Happiest Girl - The Pulsating Orbital Vocal Mix (1990)
11. Walking In My Shoes - Anandamidic Mix (1993)
12. Personal Jesus - The Stargate Mix (2011)
13. Slowblow - Darren Price Mix (1997)

Disc 2:

1. Wrong - Trentemøller Club Remix (2009)
2. World In My Eyes - Dub In My Eyes (1990)
3. Fragile Tension - Peter Bjorn and John Remix (2009)
4. Strangelove - Tim Simenon/Mark Saunders Remix (1988)
5. A Pain That I'm Used To - Jacques Lu Cont Remix (2005)
6. The Darkest Star - Monolake Remix (2006)
7. I Feel You - Helmet At The Helm Mix (1993)
8. Higher Love - Adrenaline Mix Edit (2004)
9. Fly On The Windscreen - Death Mix (1985)
10. Barrel Of A Gun - United Mix (1997)
11. Only When I Lose Myself - Dan The Automator Mix (1998)
12. Ghost - Le Weekend Remix (2009)

Disc 3:

1. Personal Jesus - Alex Metric Remix Edit (2011)
2. Never Let Me Down Again - Eric Prydz Remix (2011)
3. Behind The Wheel - Vince Clarke Remix (2011)
4. Leave In Silence - Claro Intelecto 'The Last Time' Remix (2011)
5. In Chains - Alan Wilder Remix (2011)
6. When The Body Speaks - Karlsson And Winnberg Remix (2011)
7. Puppets - Röyksopp Remix (2011)
8. Tora! Tora! Tora! - Karlsson And Winnberg (from Miike Snow) Remix (2011)
9. Freestate - Clark Remix (2011)
10. I Want It All - Roland M. Dill Remix (2011)
11. A Question Of Time - Joebot Presents 'Radio Face' Remix (2011)
12. Personal Jesus - Sie Medway-Smith Remix (2011)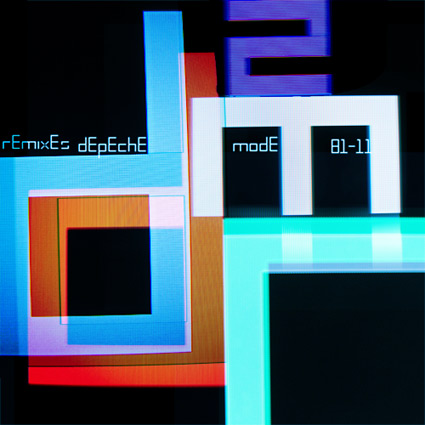 -sin-
Zpět na hlavní stránku
&nbsp&nbsp&nbsp&nbsp&nbsp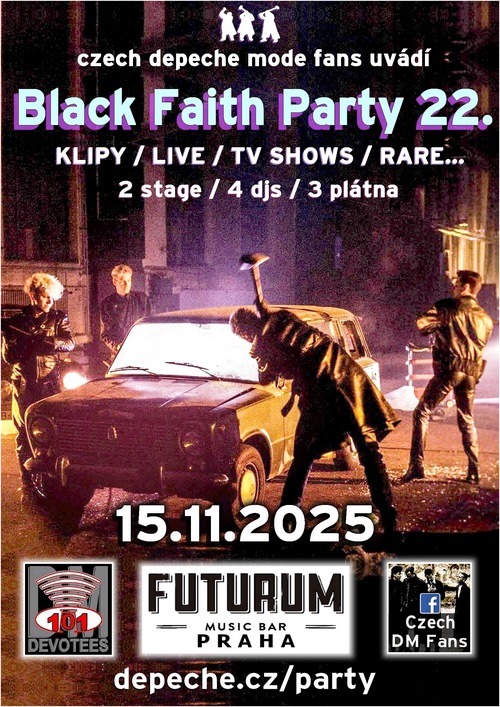 Komentáře (nové dole):